Seeking the Uncomfortable: First-Time Podcast Appearance
July 28, 2021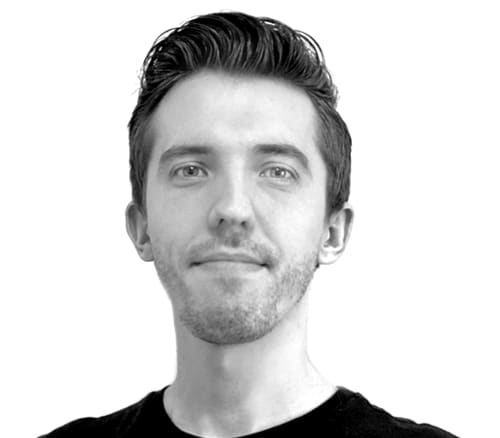 Paul Marsicovetere
The invitation to be a guest on the Break Things on Purpose podcast has roots all the way back to 2009 when I was a very young and very inexperienced intern at the National Australia Bank in Melbourne. Each intern was paired with a full-time employee, also a recent graduate, who would be their mentor for their six-month internship. I was fortunate to be paired with Tammy Bryant Butow, who provided great guidance on how to seek learning opportunities, and also displayed an enormous passion for technology that I myself didn't develop until many years later. Tammy is truly a superstar and a real unicorn in the Site Reliability Engineering (SRE) space, and she recently presented at a panel meetup for PagerDuty about building an SRE Team. I attended, then messaged afterward to offer my congratulations on her successes. I also asked how these types of speaking opportunities come about and, in general, how to be better at SRE.
Tammy graciously asked, "Do you want to be on Gremlin's Break Things On Purpose (BTOP) podcast?"
In all honesty, I was taken aback that a) Tammy remembered who I was and b) at the invitation to be a guest. After looking at previous guests my imposter syndrome very quickly escalated to level 100, and I googled where to buy the cheapest "I don't belong here" t-shirt. To give some context, to me this was like being asked to play a pickup game of basketball with LeBron James and Steph Curry, so I was understandably a tad nervous. However, I truly love the quote that "the more you seek the uncomfortable, the more you will become comfortable" and I appreciated the opportunity to chat about my experiences in SRE. I gladly accepted.
After listening to previous episodes, I stopped worrying about the impressive titles past guests held and even more impressive companies they represented, and just enjoyed listening to the experiences shared and lessons learned. I realized that I too have interesting SRE stories and learnings to share with anyone who would like to listen, be part of, or learn more about SRE.
With a sense of what might be asked, I was excited for "podcast day" to roll around and meet Jason Yee, the BTOP host, albeit virtually. Jason and I had a lovely, comfortable chat; he is not only a great host, but an amazing listener. Sometimes I find podcast hosts can overwhelm the discussion by pushing a particular agenda too forcefully and not leave space for guests to explore topics. Jason is not like this at all. He is able to find insights within his guests' stories/experiences, which results in a richer conversation and better listening experience. I thoroughly enjoyed his graceful company and he made me feel totally welcome and relaxed in a new and foreign environment.
Like many events in life, it is over before you know it, and that was the case with our podcast chat. I was happy to take a trip down memory lane and discuss my career, tech, and SRE journey as a whole, and to really dive into some of the worst incident experiences I had. I pride myself on being someone who does not shy away from incidents or outages. In order to grow, you need to take some time to reflect on what happened and how to respond better in the future. There isn't much to be gained by suppressing these incident memories/feelings, and on the flip-side, you also cannot wallow and stay defeated long after they have occurred.
There is a fine balance in celebrating both "what went right" and "how can we improve" whenever incidents or outages happen in SRE, and rest assured, you are only ever a single mistyped character away from having a service outage. Sharing the good, bad, and ugly helps us all grow in the SRE space, and I am very thankful to Jason, Tammy, and the team at Gremlin for providing me the opportunity to speak candidly. I look forward to one day meeting up with Jason and Tammy in-person to share more stories and tales of incidents gone by.
To listen to the full podcast or read the transcript: https://www.gremlin.com/blog/podcast-break-things-on-purpose-paul-marsicovetere-senior-cloud-infrastructure-engineer-at-formidable/